Wednesday, September 23rd, 2020 from 2:00-2:30 PM EST
As a commercial leader in the life sciences, what would you do if you were only allowed half the number of sales reps to bring your drug to market during (and after) the pandemic?
This and other questions are burning in the minds of many commercial leaders, as we all navigate the turbulence of COVID-19. With Phase 3 trials imminent or under way at multiple BioPharma companies, many commercial leaders are asking themselves: How will my sales reps sell to physicians? And what does that mean for the size and makeup of my commercial team?
If you're a commercial leader and senior HR executive in the BioPharma space, this webinar is for you. We know building the right team is one of the most important parts of the commercialization process, so join our our industry experts to walk you through:
Short and long-term impacts of COVID-19 on the commercialization process
Capitalizing on new virtual engagement models
Rethinking salesforce/market access utilization models (looking at both talent and budget)
Featured Speakers:

Leading the webinar will be Dave Melville, CEO & Founder of executive search firm, The Bowdoin Group, sharing his expertise from completing 50+ commercializations and real-world examples of how to hire talent for a successful commercial launch.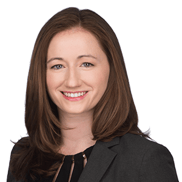 Joining Dave will be Debbi Amanti Belanger, Managing Director at ClearView Healthcare Partners, a life sciences consulting firm. As part of the leadership team at ClearView, Debbi has been a thought partner for a range of pharma and biotech clients. While she has extensive experience across all major therapeutic areas and project types, she has particularly deep expertise in orphan diseases, oncology, workshop facilitation, and pricing & market access.