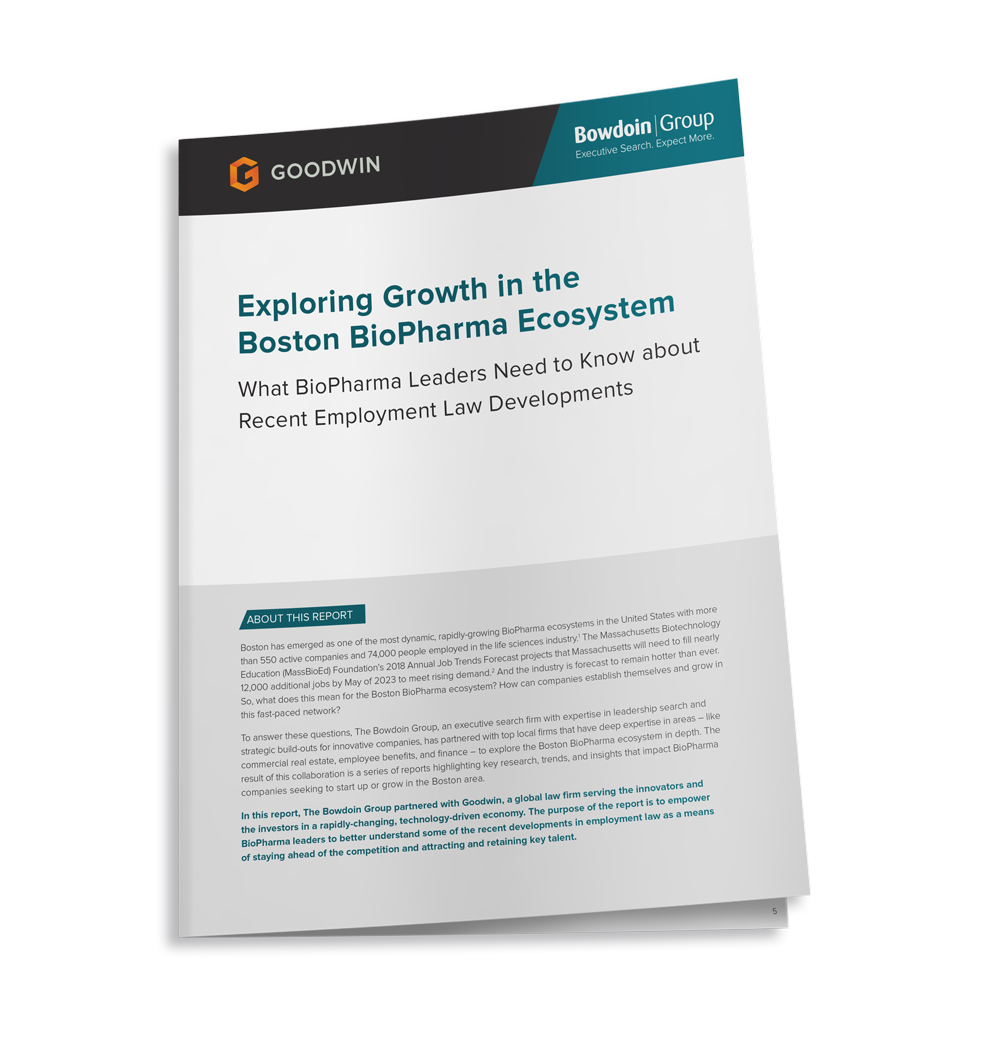 We've partnered with leading Boston-based firms to bring you the latest on what's happening in Boston's BioPharma ecosystem and how leaders can navigate this booming market.
For the third report in our series, Goodwin and The Bowdoin Group bring you the latest on the massive changes in employment law that took effect in 2018 and what leaders need to know to comply.
For example, did you know...
One new law protects employees' rights to talk about their wages with their coworkers?
And that payroll tax will begin in 2019 for a new law that establishes 12 weeks of paid family leave?
The Bowdoin Group, together with Jennifer Fay, Partner at Goodwin and seasoned employment lawyer, shares insights on MEPA, leave laws, #MeToo, non-competes, and more, and wraps it all up with four key takeaways.
Fill out the form on the right to download your copy of the report.
You can access the employee benefits report developed in partnership with Marsh & McLennan here and the real estate trends and challenges report developed with T3 Advisors here.